Event transfer
Change your event
Change your race category, such as from full marathon to 10k.  (fees apply).
Change your home address
Change your t-shirt size
Change your predicted finish time
Note you cannot transfer your entry to another person.
STEP BY STEP INSTRUCTIONS
Click Here to get to the public search
Public Search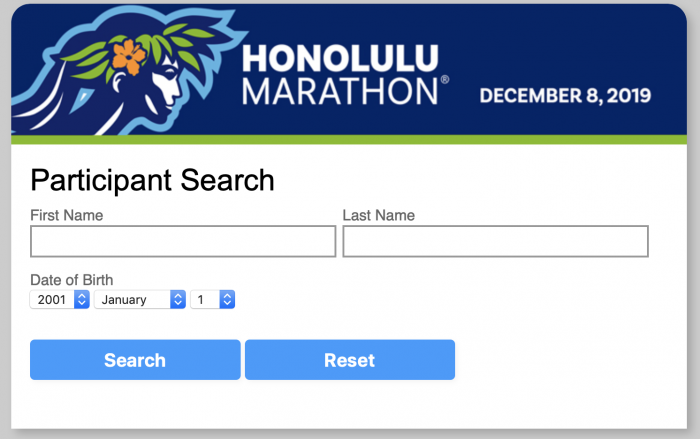 2.  Enter your name and date of birth
3. Enter the Verification code you recieved in your confirmation email. Sent from info@flpregister.com. The verification code is at the end of the email.