What to expect
Welcome to the Aloha Spirit
The Honolulu Marathon Weekend is all about the Aloha Spirit. Completing 26.2miles, having fun and at your own pace.
No time limit and many participants walk part or all of the marathon course.  Enjoy the scenery and meet other marathoners from all 50 states and over 40 different countries.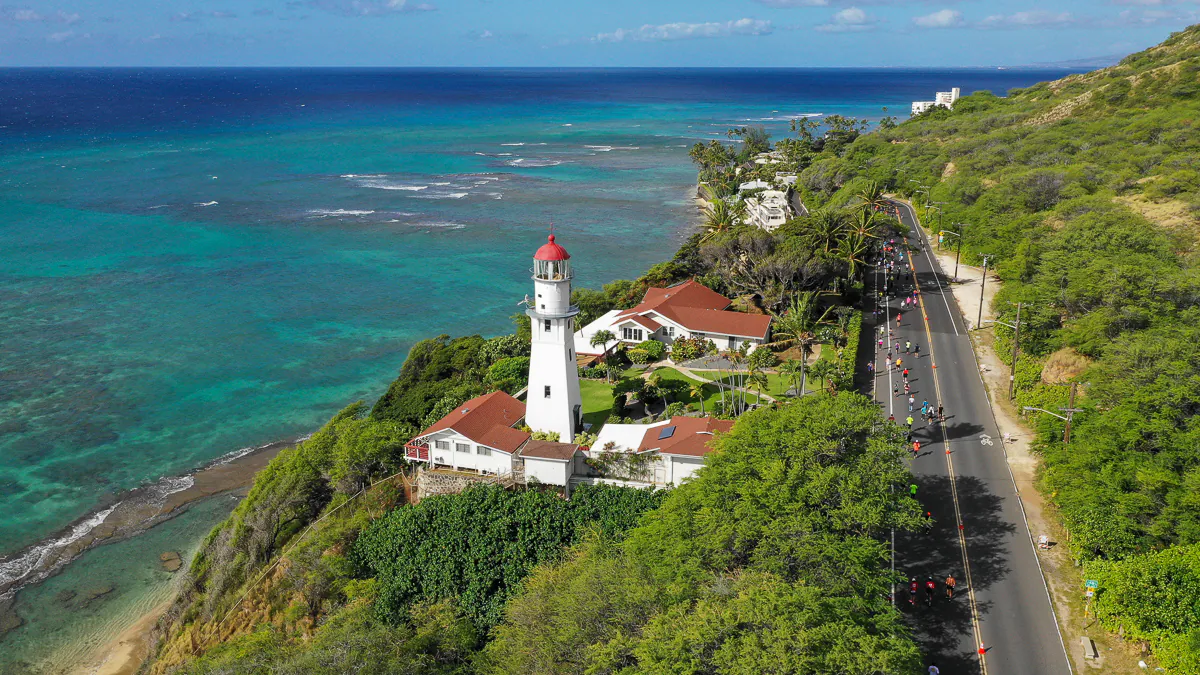 Other Events
Start to Park 10k – For those who do not want to do a full marathon, there is a 10km option.
Kalakaua Merrie Mile – On the Saturday before the Honolulu Marathon everyone is invited to do the Kalakaua Merrie Mile – One mile through Waikiki.
Registration for the race is done at the same registration form as the the Start to Park and Honolulu Marathon.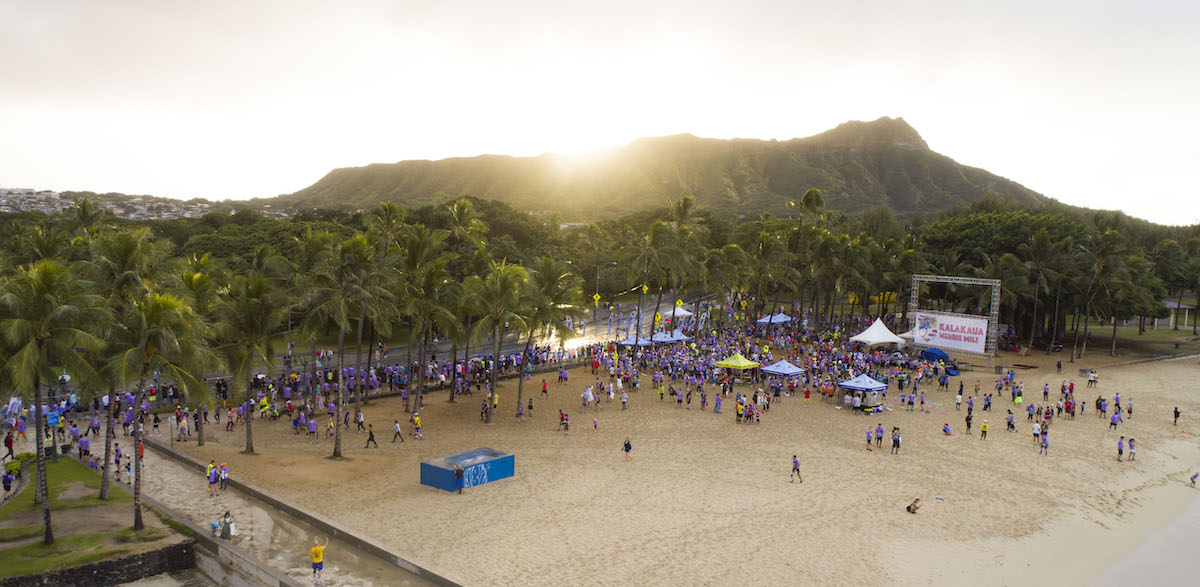 The Course
The Honolulu Marathon course includes spectacular ocean views alongside world-famous Waikiki Beach, and Diamond Head and Koko Head volcanic craters.
The course is flat except for short uphill grades around Diamond Head. More…
Medals & Finisher Shirt
At the finish line you'll receive an incredible medal and collect your finisher shirt. You will be directed toward the tent where your shirt is waiting for you!
No time limit
The finish line remains open until the last person has crossed the finish line, and all finishers receive a medal and an official time.
Elite field
The invited elites start with the mass start at 5am. The course record of 2:07:59 was set in 2019 by Titus Ekiru.
---
Marathon Course Distance: 26 miles, 385 yards or 42.195 kilometers.
Timing System: Timing detectors will be placed at the starting line, 5k, 10k, 20k, half marathon, 25k, 30k, 35k, 40k and at the finish line. Your splits will be recorded and available through our app and on the live results page online.
Aid Stations: There are 16 Aid Stations located along the course, manned by 2,300 volunteers working in shifts, serving water, sports drink, and providing professional medical assistance.
The first Aid Station is located at approximately 2.5 miles (3.5K) from the start, then every 2 to 3 miles (3K to 4.8K) thereafter.
Weather Conditions: Temperatures at the start will generally be in the mid-60s (Fahrenheit) and climb to the low 80s (Fahrenheit) by 10:00 AM. Precautions should be taken against heat and humidity.
Wheelchairs: Racing wheelchairs will be on the course. Please watch out for them.
Entry Information: There is no limit on entrants. Registration is online only. More here…