Track My Run
The live results and watchlist page lets you track a participant.
You can also track your favorite Honolulu Marathoner using the app.
Find Your Bib Number/Participant in the app
Open the app to the Honolulu Marathon events page
Choose Live Tracking
Choose Find a Participant and enter their name!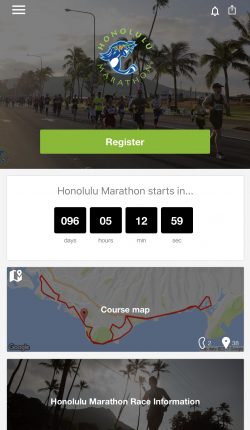 Create a watchlist of participants you want to track and monitor their process as they cross the timing mats.
Timing Mats
Start, 5k, 10k, 21, 30, 35, 40, Finish